2 tags
We Are 13!
In a blink of an eye, SingaporeBrides.com is 13. It also means that I've been on this entrepreneurial journey for 13 years. Last year, our birthday went by quietly without me realising it. This year, my editor suggested we celebrate our 13th birthday by giving presents to 100 of our fans and 13 of them will receive cup cake vouchers from us too! Due to some serendipity, I had a chance to...
2 tags
Year One (snippets)
This happened during my first year. Very often I get asked how many staff are there in the company. Potential client, "How many staff do you have in your company?" I'll reply,"Currently, three." In my heart, I'll be thinking, "Me, myself and I." :p ***************************************************** I had installment plans for my products...
Jereme Wong: The Important Things in Life →
jeremewong: A philosophy professor stood before his class with some items on the table in front of him. When the class began, wordlessly he picked up a very large and empty mayonnaise jar and proceeded to fill it with rocks, about 2 inches in diameter. He then asked the students if the jar was full. They…
2 tags
Raising a Larger Family in Singapore →
I have grown thankful for all the goodness we have, and how rich we really are because we have one another. I have grown as an individual through having one, two, three, then four children! My beliefs about raising children and my attitudes towards relationships and the community stem in part from my experiences and growth as a mother, growth that may have been hard to come by in any other...
1 tag
Why Don't You Sell Your Company?
I've been asked many times why I have not exited (or sold) my company? This reminds me of an incident that happened in 2009. My staff messaged me after one of her meeting with a client. Her message was, "Boss, Company X buying over us? Why you never tell me?" Surprised, I called her to clarify. Apparently, the word on the street is that Company X (a big, big company) has offered to buy over my...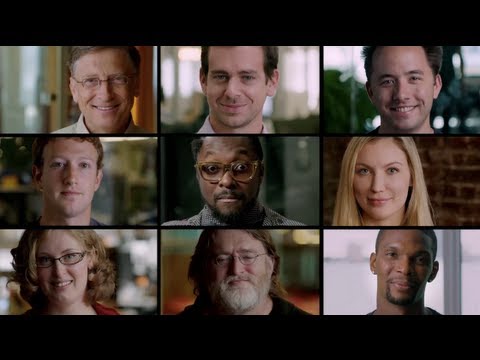 2 tags
Wage Credit Scheme
During this year's budget, the government has announced that they would co-fund 40% of the salary increment to Singaporean employees earning a gross monthly wage of up to $4,000. This Wage Credit Scheme (WCS) will apply to increments for year 2013, 2014 and 2015. Similarly to Special Employment Credit, my staff's increment was budgeted without expecting the WCS so I've decided...
2 tags
Year One
Looking back. My first year was one of the hardest and it also holds the most painful memories. When I started, I thought I had a good product. I thought it would be easy to introduce my product. I was an engineer. I was never a sales person. I knew I wouldn't be comfortable in the new role. But I knew that in order to start my own business, I had to bravely step over the imaginery line and be...
1 tag
My Little Struggles In Life
Primary School (6 years) I was a student who didn't understand what exams were when I was a young boy. Until my PSLE, that is. For some reason, I suddenly showed some semblance of brilliance during my PSLE. My result was 406 when the top score that year was 425. My parents were very proud of me then. Looking back, I'm glad that I had once made them proud. I was from an all boys...
1 tag
2 tags
The Price of a Dream
If you are an executive earning $10k a month, you had a dream but you chose to give it up so you can keep earning $10k a month and more in future. That would be the price of your dream. If you were a poly lecturer making $5k per month but you gave up the job to pursue your dream of being a volunteer to take care of stray cats at a much reduced income. However, you are happier and derived...
2 tags
You Can (Not) Do It
Many years ago when I just started working as an engineer, I had an opportunity to attend a seminar organised by Intel in Penang, which was also where their factory was located. The seminar was related to the introduction of a series of new chips which will be using ball-grid array (BGA) arrangement. The seminar was to let us know how the BGA packaged chips may impact our printed circuit assembly...
yongfook: Growth Hacking 101 →
yongfook: In a previous startup we went from 0 to around 500,000 users. In this world of 800 million user social networks that might not sound like much - but our business was e-commerce, where there is a significant and explicitly calculable ARPU. An audience of 500,000 people who you are selling to…
Changing the face of Gov.sg →
lucianteo: When I first started out my career in the public service, it was always with an aim to raise the level of government websites, both from the design of aesthetic as well as the writing of code. It was bad enough that governments all over the world faced the prejudice of never listening enough to…
3 tags
Special Employment Credit
During this year's budget report, when Deputy Prime Minister and Finance Minister Tharman Shanmugaratnam touched on Special Employment Credit (SEC) and he mentioned about the enhancements, I was heartened to learn of the changes. When I became the accidental boss, I had hoped to create a wonderful working conditions and environment for my staff. I mean, we spent most of our life working,...
2 tags
Quietly, We Are 12
On one late night, while working and typing away on the PC, I suddenly realised that the birthday of SingaporeBrides.com went past without notice.  In fact, I've cleanly forgotten about it. SingaporeBrides.com was launched 12 years ago, on 1st of April. With such date, I thought it would be easy to be reminded. Someone pulls a prank on me and I would suddenly, "Aha! Today is...
Apple's Numbers in a Nutshell →
parislemon: By now you've seen the numbers. Just in case, the keys: Revenue: $39.2 billion Profit: $11.6 billion iPhones: 35.1 million iPads: 11.8 million Macs: 4 million iPods: 7.7 million The first stand-out number is the 35 million iPhones sold. Before last quarter's insane 37 million sold, 20 million had been the previous record. Hard to fathom that Apple almost matched their record...
The Beer Hawker: Clean up the cleaning agencies,... →
NEA created the problem, they jolly well solve it! How dare they chatise the hawkers? Just because they are hawkers, they think that they do not deserve respect?  They were the ones who made themselves looked bad! Not the papers, and definitely not the hawkers! This made my blood boils! thebeerhawker: Earlier this year, just before Chinese New Year, some of you may remember that I complained...
"This disregard for the status quo didn't hold us back. It set us free."
– MG Siegler (Paris Lemon)
Here is why Facebook bought Instagram →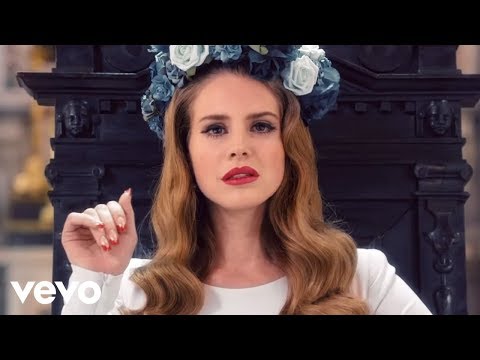 2 tags
Like Father, Like Son
It's been 12 years since my father had passed away. We went to Choa Chu Kang Cemetery this morning to 扫墓 (grave-sweeping).  In the first few years, my mum, my sister, my wife and myself, we would cater a cab for about 2 hours and visit the cemetery to perform the traditional rituals.  I have since bought my own car and now I would drive the family (including my two sons) for the annual...
Comic Books: Infinite Comics: Marvel's New Format... →
The first issue of Marvel's new Infinite Comics format comes out on the iPad tomorrow. It's a technological step forward—it allows artists to pace the storytelling by shifting focus within a single drawing, or staggering the appearance of text bubbles in dialogue.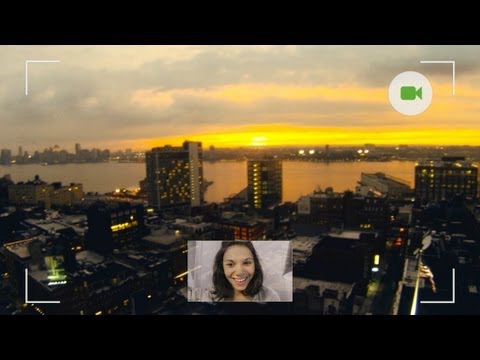 1 tag
The Speech
While preparing for my presentation to a lecture theater full of students later in the evening, I stumbled upon a speech I had written in 2008, in a similar event to share my experiences as an entrepreneur then. I've decided to repost it here in my blog. The Speech Thank you for having me here today. I started SingaporeBrides.com on 1 April 2000 and SingaporeMotherhood.com on 3 May 2005....
2 tags
Bootstrapping
When I started my venture, I started with $20k in my savings account. In the first month alone, I spent $2.5k on a laptop. Eleven years ago, that only got me a Digitek laptop running on Celeron chip that was 3kg in weight. I spent another $3k on a print ad for SingaporeBrides.com in Her World Brides magazine. In total, $5.5k was 'burnt' in the first month alone and that constituted...
1 tag
The Man Rules
Apparently this has been making the rounds in emails, FB notes, blogs etc. This is really funny and I think it serves as a good reference for women to understand us men. This is truly some honest stuff. :) __________________________________________________________ The Man Rules At last a guy has taken the time to write this all down We always hear " the rules" from the female...
3 tags
Happy Staff, Happy People
During the recent general elections, one of the common rhetorics I've read online is that Singapore government's emphasis on GDP growth has led to stressful working environment. I don't profess to understand the logic with the above statement. To my limited economic and governance knowledge, GDP is just a number for the government to measure the health of Singapore economy. With...
2 tags
An Idea
Any entrepreneurship veture needs to start with an idea. An idea is like a virus, resilient, highly contagious. The smallest seed of an idea can grow. It can grow to define or destroy you. - Cobb, Inception. When I was pursuing my Electrical and Electronics engineering degree in NTU, the Internet caught my imagination in 1994. Instead of studying for my exams, I spent my time glued to the CRT...
3 tags
Low Thia Khiang - The Master Strategist and...
There were rumblings before the nomination day that Low Thia Khiang may vacate his fortified stronghold - Hougang, and join battle with his elite team in Aljunied GRC. This caused a flurry of speculations and discussions with many guessing that he would decide against it in the final hour as the risk is too high. If he stayed at his stronghold, Worker's Party (WP) is guaranteed a voice in...
3 tags
The Will of the People
Come 7 May 2011, almost all Singaporeans will get to vote, 2,350,873 of us. 82 out of 87 seats are contested and this makes it the most hotly contested general election in Singapore's history since independence. This is the day, that we as a citizen, get to choose our parliament and government. During this campaign period, emotions run high, heated words are exchanged among the netizens....
1 tag
Sick
I fell sick over the long weekend. I was down with a cold. Since Friday morning, I've been feeling groggy and sleepy. I can't do anything but sleep. My conscious mind seems to have been blanketed by a layer of fog and my cognitive ability was totally impaired. Like all weekends, I had hoped to catch up with work and emails but all I did was having restless sleep with weird dreams...
2 tags
Exit Strategy
Many years ago, when I just started my venture, I met up with my friends, Sunny and Wally in their office. They were my seniors during my undergraduate days. We had bumped into each other by chance. At that time, they had also started their own venture, an Internet security company in the nascent days of Singapore Internet. Their office was on the second floor of a restored building at China...
1 tag
11 Years.
Time flies… 1st of April just went by and it marked the 11th year that I've set out my journey as an entrepreneur.  Looking back, the past 11 years really seemed to have gone by in a flash.  What was a deliberate decision to become an entrepreneur 11 years ago, ended up myself being an accidental boss.  From an initial modest one-man operation, now I have a company with a 11 staff. ...